Associate Companies
Onsky Enterprise Limited
Kaneyama Electric Trading & Eng., Co.



TOSHIBA E-CORE LED Tracklight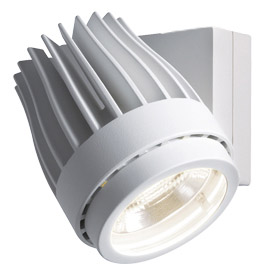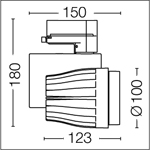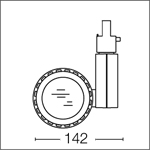 This elegant spotlight range stands for demanding lighting solutions with its high-tech components. Whether for the high-quality presentation of goods or for displaying art, the spectrum of different colour and reflected beam characteristics offers exemplary creative leeway. The good colour reproduction makes it a suitable substitute for previous applications of 20 W HID lamps. As a chip-on-board design, the appealing eye-catcher ups the ante in the quality stakes with a shadow-free spotlight, the greatest power density and optimised thermo-management.
E-CORE LED Tracklight Specifications
Model
型號

Power Consumption
耗電量
(W)

Voltage
電壓
(V)

Color
Temp.
色溫
(K)

Color Description
光原色

Initial Lumens
流明 (lm)

Rated Lifespan
壽命
(hr / 小時)

Min. CRI
最低
顯色度

Dimming
調光

LEDEUS00006N30 (White)

21
220-240
3000
Warm white
1000
40 000
80 Ra
No

LEDEUS00009N30 (Silver)

21
220-240
3000
Warm white
1000
40 000
80 Ra

LEDEUS000012N30 (Balck)

21
220-240
3000
Warm white
1000
40 000
80 Ra

LEDEUS00006N40 (White)

21
220-240
4000
Warm white
1300
40 000
80 Ra

LEDEUS00009N40 (Silver)

21
220-240
4000
Warm white
1300
40 000
80 Ra

LEDEUS000012N40 (Balck)

21
220-240
4000
Warm white
1300
40 000
80 Ra